June 6, 2000
(Page 7 of 7)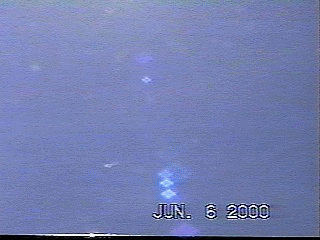 What is this zig-zagging object and the blue saucers everywhere?
Answer: This was a spider web I filmed whipping in the wind and the "blue saucers" are lens flare again.
© 2000 A. Hebert
All photographs, images and material presented on this page
are copyrighted material and may not be copied or printed without prior permission from A. Hebert.